Cruise Ship Entertainer
Here are some of my performances:
The Braemar – the most recent show and I think it's the best yet.
Leeds City Varieties Music Hall (on the bill with Charlie Chaplin) in The Good Old Days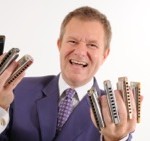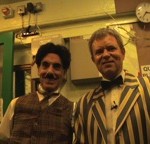 Cruise Ship Lecturer
This means I teach the passengers how to play the harmonica – whether they like it or not!  We all have a great laugh, and they end up performing with the ship's orchestra – an amazing experience for all concerned!
Here are a some of the
workshops and performances: